House Pressure Seems to be to Construct Ties with Extra Combatant Instructions—Like CYBERCOM and SOCOM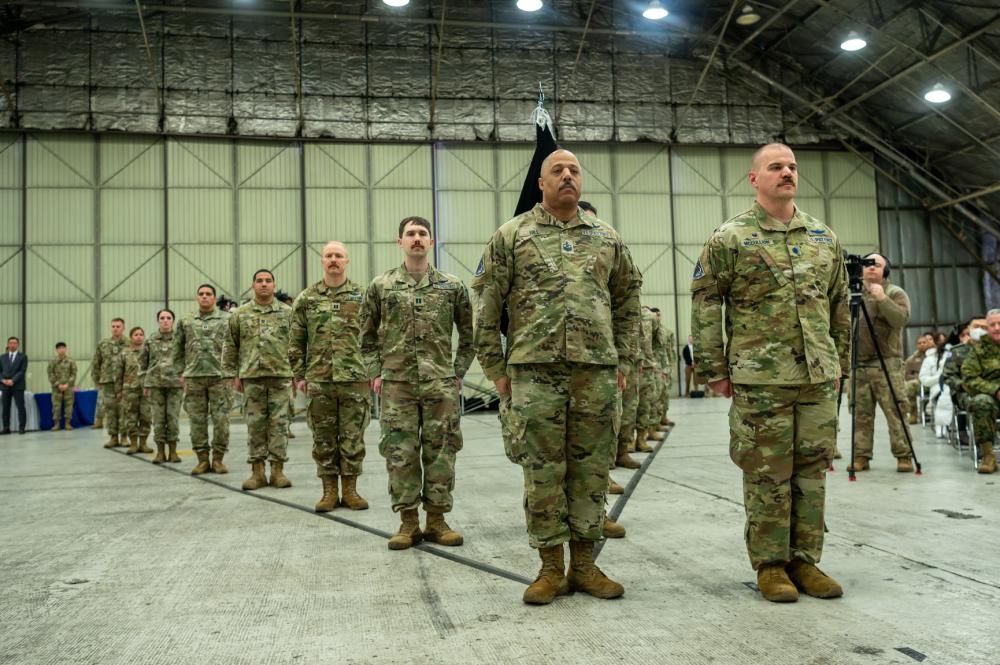 Three years after its preliminary launch, the House Pressure is growing its integration with the joint pressure by constructing relationships and standing up elements inside an increasing number of U.S. combatant instructions, prime generals mentioned April 5 on the Mitchell Institute's Spacepower Safety Discussion board.
Already, the service established elements beneath U.S. Central Command, U.S. Indo-Pacific Command and its subcomponent, U.S. Forces Korea, late final 12 months. Now, leaders are working to determine a part inside U.S. European Command—and U.S. Cyber Command and U.S. Particular Operations Command might doubtlessly comply with.
Lt. Gen. DeAnna M. Burt, the deputy chief of area operations for operations, cyber, and nuclear, mentioned these steps are a part of the House Pressure's means of "normalizing" as a service.
"Each service presents service elements to combatant commanders with the intention to current forces, to be a part of the planning, and to cope with that service's very particular mission and enterprise and to speak to these threats," Burt mentioned in a panel dialogue.
When the House Pressure has a presence at combatant instructions, it permits Guardians "to do safety help and safety operation, and speak area with our coalition and allied companions by being on the desk in all of these conferences with the combatant instructions in every of the theaters," Burt mentioned.
Chief of House Operations Gen. B. Likelihood Saltzman made an analogous level in an earlier keynote.
"Sturdy relationships with combatant instructions are vital to our success," he mentioned. "We'll use the service part mannequin to strengthen area integration in all of the combatant instructions."
Particularly, the House Pressure enjoys a "very tight relationship" with each SOCOM and CYBERCOM, Burt mentioned. These ties are solely pure, given how a lot area, cyber, and particular operations rely on one another, recommended Maj. Gen. David N. Miller, director of operations coaching and pressure growth at U.S. House Command.
"It'd be a disservice for the House Pressure to solely speak with the House Pressure," Miller mentioned in a separate panel. "I spend extra time with the CYBERCOM and SOCOM J3s [operations than almost any other J3 … and it's because of the partnerships that are being developed."
Burt said a Space Force presence at EUCOM is "on the horizon" and that both CYBERCOM and SOCOM were also interested, "so we're working through the mission analysis of what those look like."
However, she also cautioned the small Space Force has to be strategic about its growth plan.
"I can't grow to the point that I can't execute," she said. "And so I want to make sure that we have the right resources, we're getting them the right personnel, we have all the right players in the right places to do the mission."
Burt likened the task to changing the engine out of a car while driving it. The Space Force "had to keep delivering space capabilities, because the entire joint force and our way of life depends upon it. … Adding these components is now taking us to the next level to deepen that relationship with each of the combatant commands personally and get after their specific problems or challenges in each of their [areas of responsibility]."
Gen. Michael E. Kurilla, the pinnacle of CENTCOM, voiced an analogous opinion when the House Pressure stood up a part there late final 12 months.
"House underpins each factor of warfighting within the CENTCOM area," he mentioned in a press launch on the time. "In the present day's ceremony catches us as much as the truth of historical past: because the Chilly Conflict, area has ceased to be a sanctuary. It's not solely the realm of progress and peace. House is now a website of conquest, battle, and—for us—cooperation."