NORAD Intercepts Russian Warplanes for Second Time in Two Days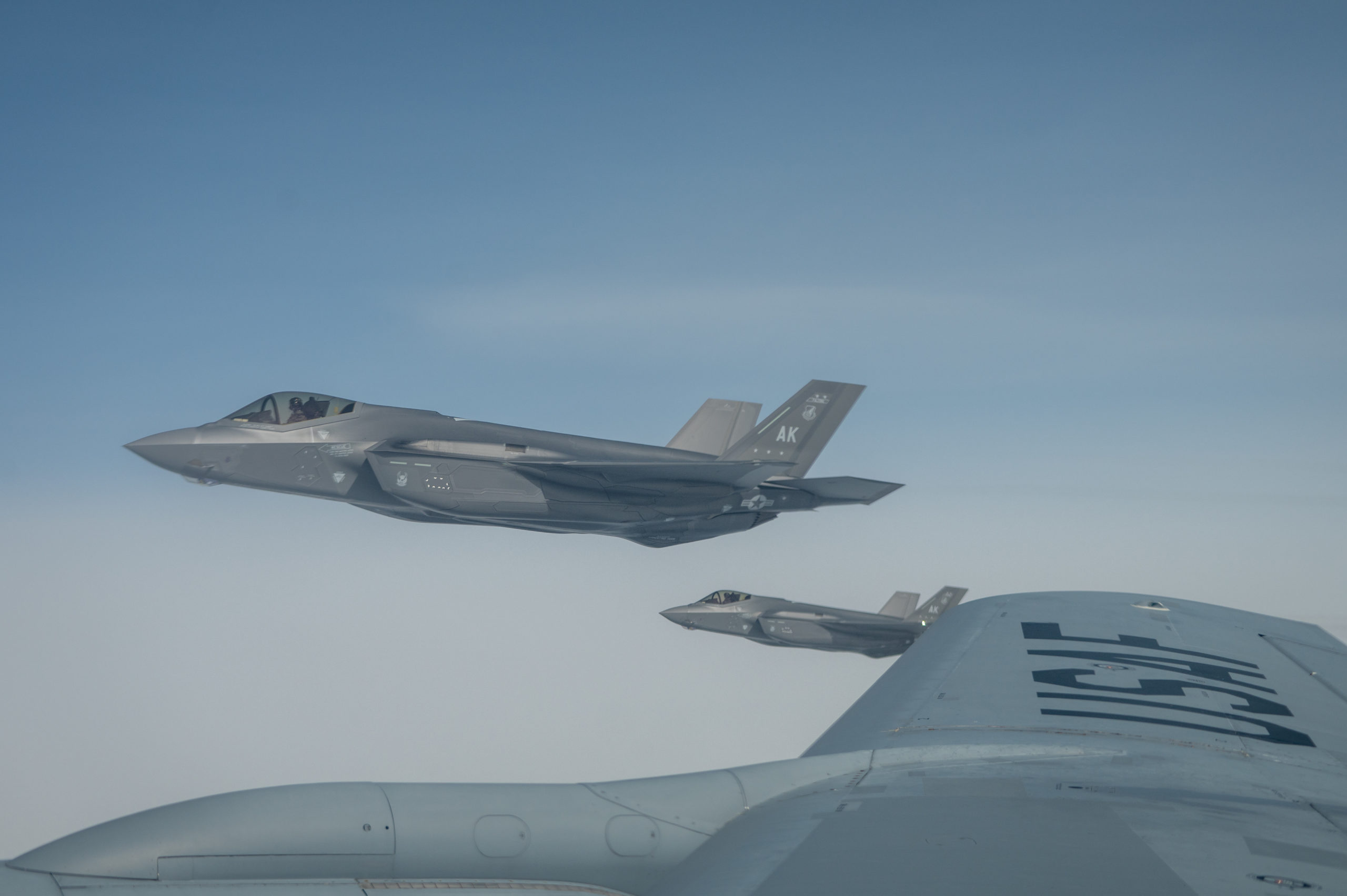 Two U.S. Air Power F-35s intercepted a quartet of Russian fighters and bombers close to Alaska on Feb. 14—the second intercept in two days. 
North American Aerospace Protection Command (NORAD) stated the Russian flight, which included Tu-95 Bear-H strategic bombers and Su-35 and Su-30 fighters, approached the Alaska Air Protection Identification Zone, however didn't penetrate into American or Canadian airspace.
Two F-35s have been dispatched to intercept the Russian planes, supported by two F-16 fighters, an E-3 Sentry airborne warning and management system, and two KC-135 Stratotanker refuelers.
NORAD stated the Russian plane by no means entered
The incident adopted was similar to the Feb. 13 intercept of 4 Russian plane—two Tu-95 Bear-Hs and two Su-35s—by two F-16s, additionally within the Alaska ADIZ, an warning zone that features worldwide airspace. 
The 2 intercept missions adopted the current shoot-down of a Chinese language surveillance balloon and the shootdowns of different undefined objects by NORAD and U.S. Northern Command. The NORAD assertion dismissed any connection between the incidents, noting that "this Russian exercise close to the North American ADIZ happens frequently and isn't seen as a menace, neither is the exercise seen as provocative." 
As with the Feb. 13 incident, NORAD stated its forces "anticipated this Russian exercise and, on account of our planning, was ready to intercept it." It was unclear whether or not that was supposed to imply NORAD had advance intelligence of particular Russian actions. 
The back-to-back Russian intercepts have been the primary since October, when Russia flew two Bear-H bombers into the ADIZ and have been quickly intercepted by American F-16s. 
U.S. intercepts of Russian plane have been commonplace throughout the Chilly Conflict, however largely disappeared within the Nineties. In 2007, Russian President Vladimir Putin resumed long-range bomber flights, and NORAD intercepts of these plane have occurred with various frequency since then. 
NORAD stated it intercepts Russian plane six or seven occasions a yr, however that whole has reached as excessive as 15 since 2007. 
The Chinese language balloon incursion spurred concern over NORAD's readiness, which was amplified when NORAD Commander Gen. Glen D. VanHerck blamed a "area consciousness hole" for permitting NORAD to be shocked by the Chinese language spy balloon. 
A few of these considerations, nevertheless, has been tamped down by the White Home's current indications that the three most up-to-date unidentified objects shot down have been doubtless "benign."